Hard rubber and rubber lining in our workshops and on site, application of elastomeric coatings in our La Comté workshops or on sites depending on the size of the equipment requiring protection.
Process
We use raw rubber which will be vulcanised in the autoclave, resulting in permanent protective properties.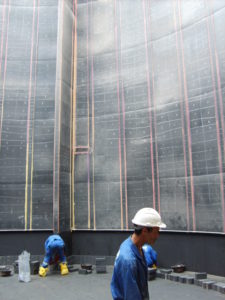 We implement high-quality, on-site corrosion protection on our sites. This is made of pre-vulcanised elastomeric strips or strips to be vulcanised in situ on steel and concrete substrates.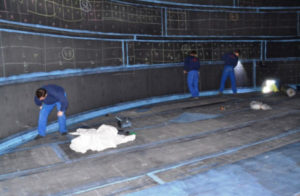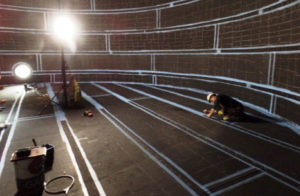 Coatings
We use the following elastomers: hard rubber, natural rubber, non-abrasive elastomers, chloroprene, butyl, halogenated butyl, neoprene and CSM (hypalon).
We also have special coatings with ACS, FDA and KTW approvals, drinking water. We review all requests and technical data so that we can recommend a suitable coating for you.
 Above, on site application of rubber coatings – Below, lining water treatment tanks with rubber and painting